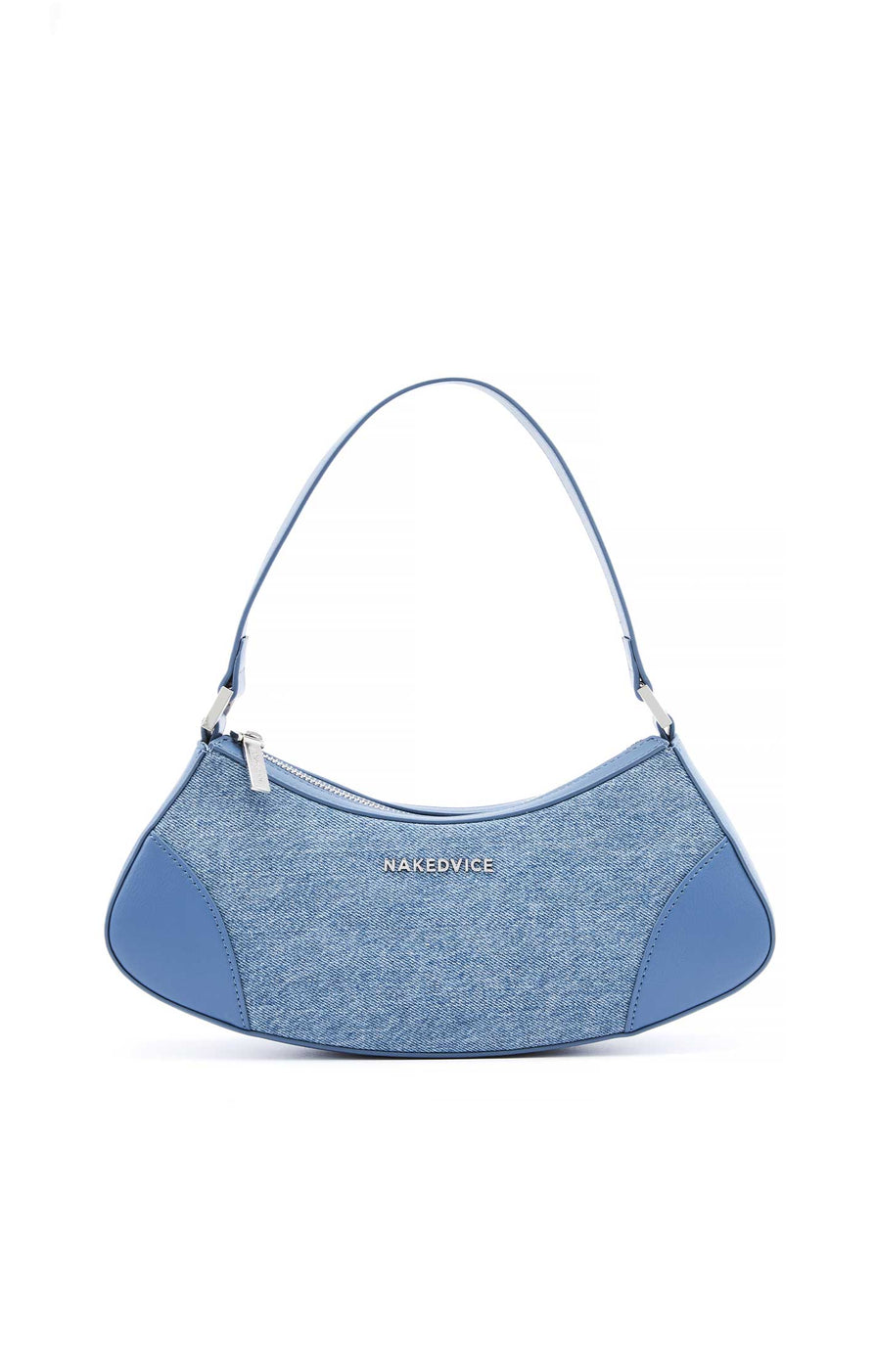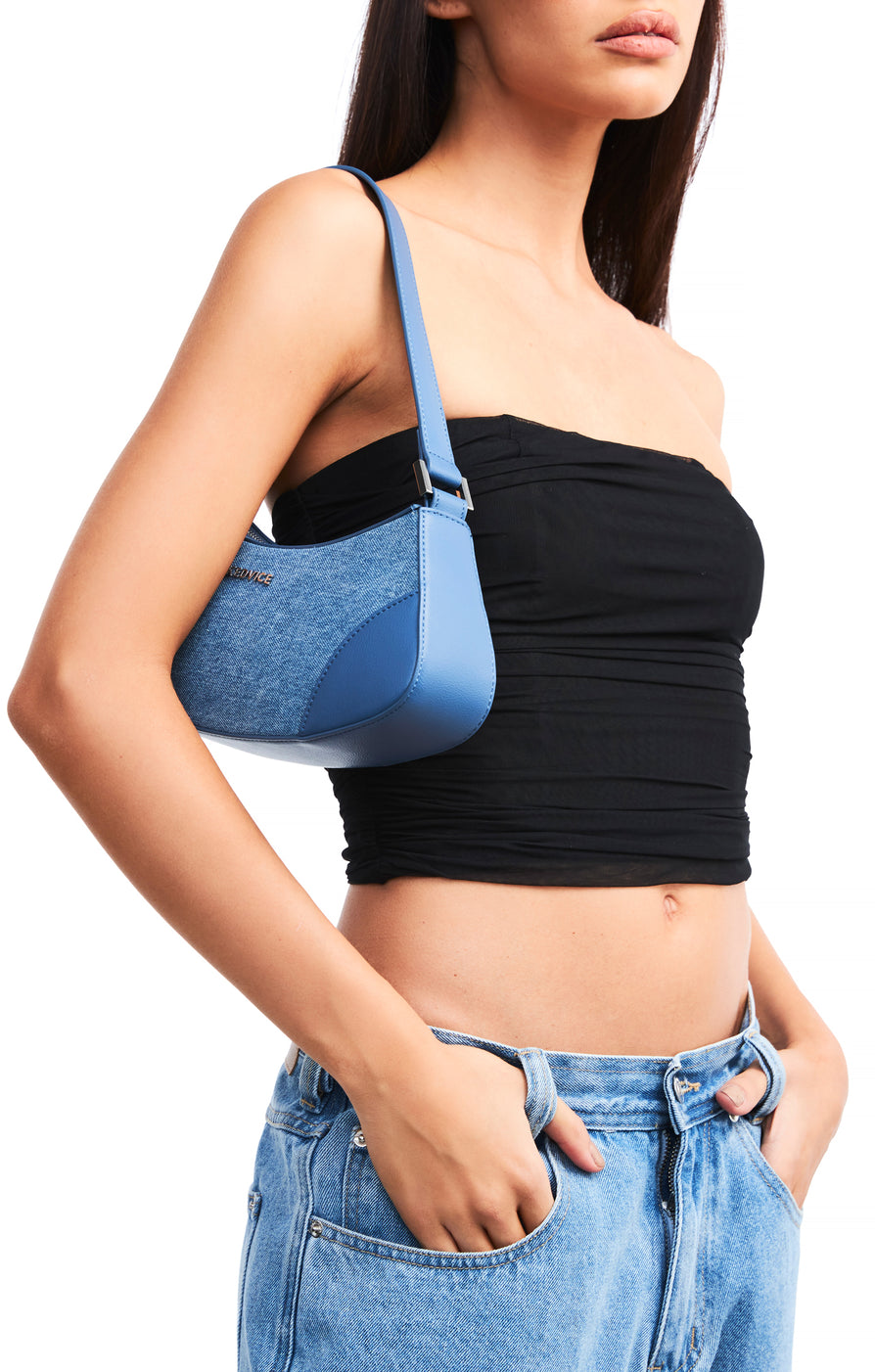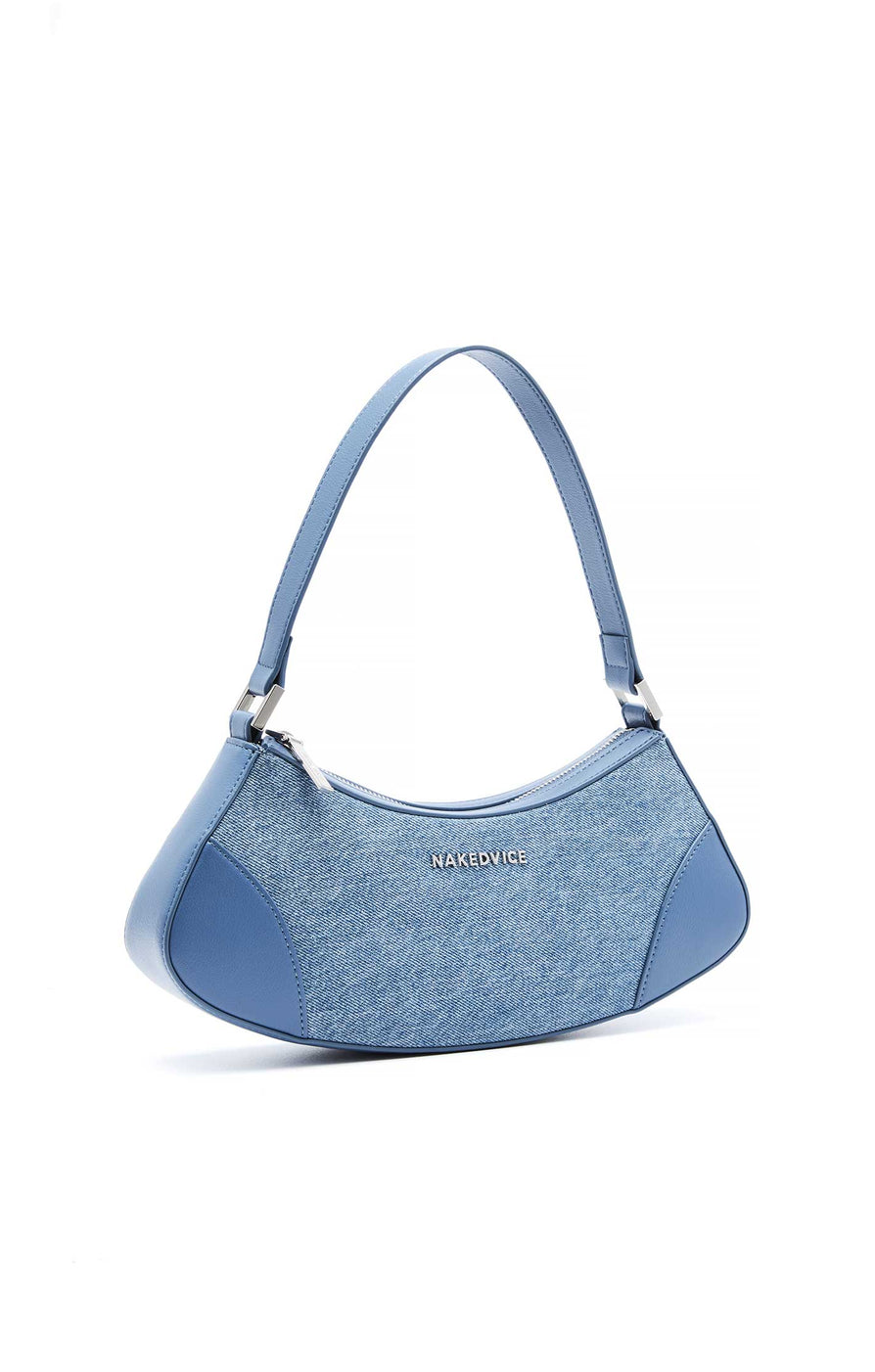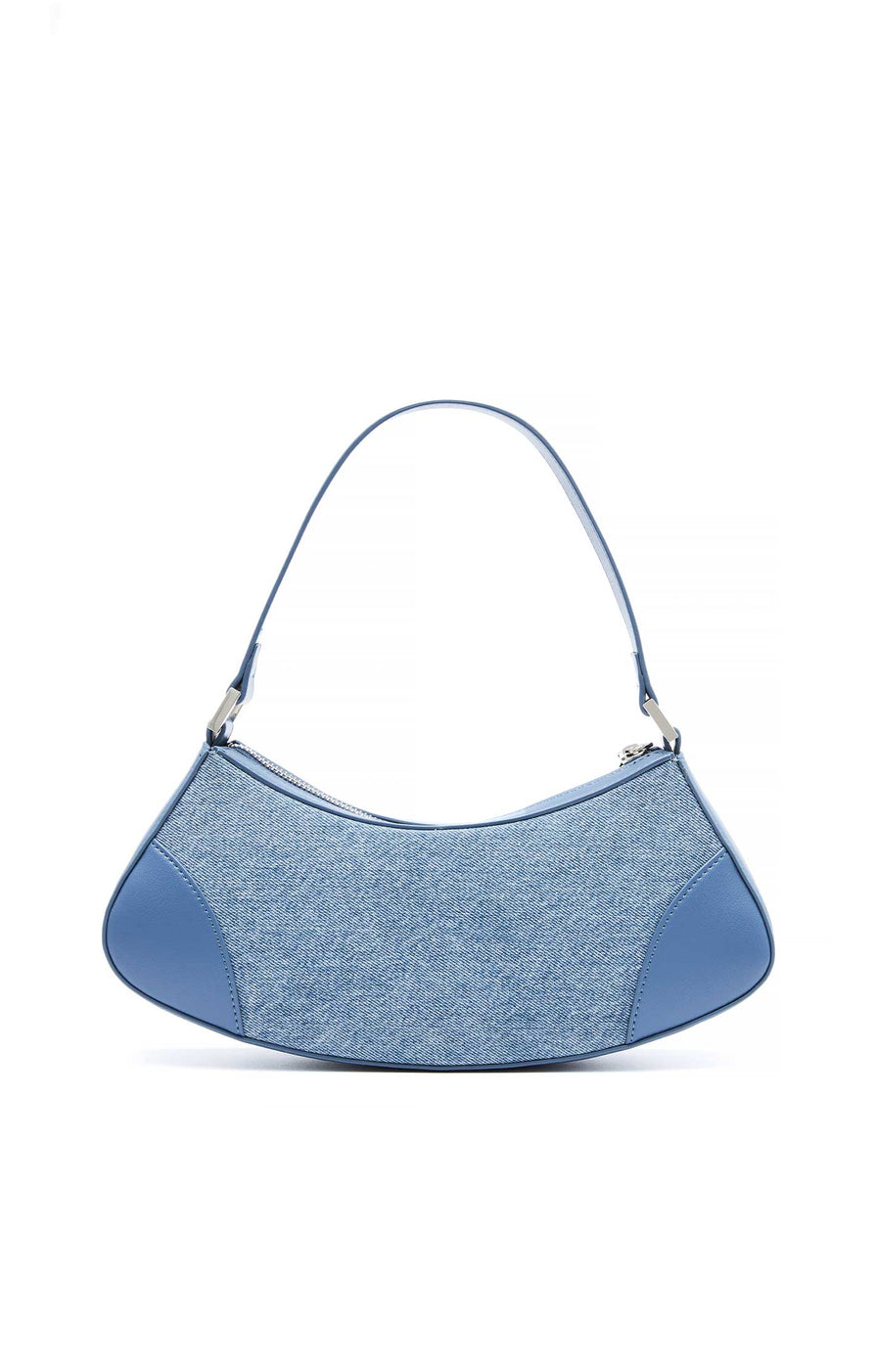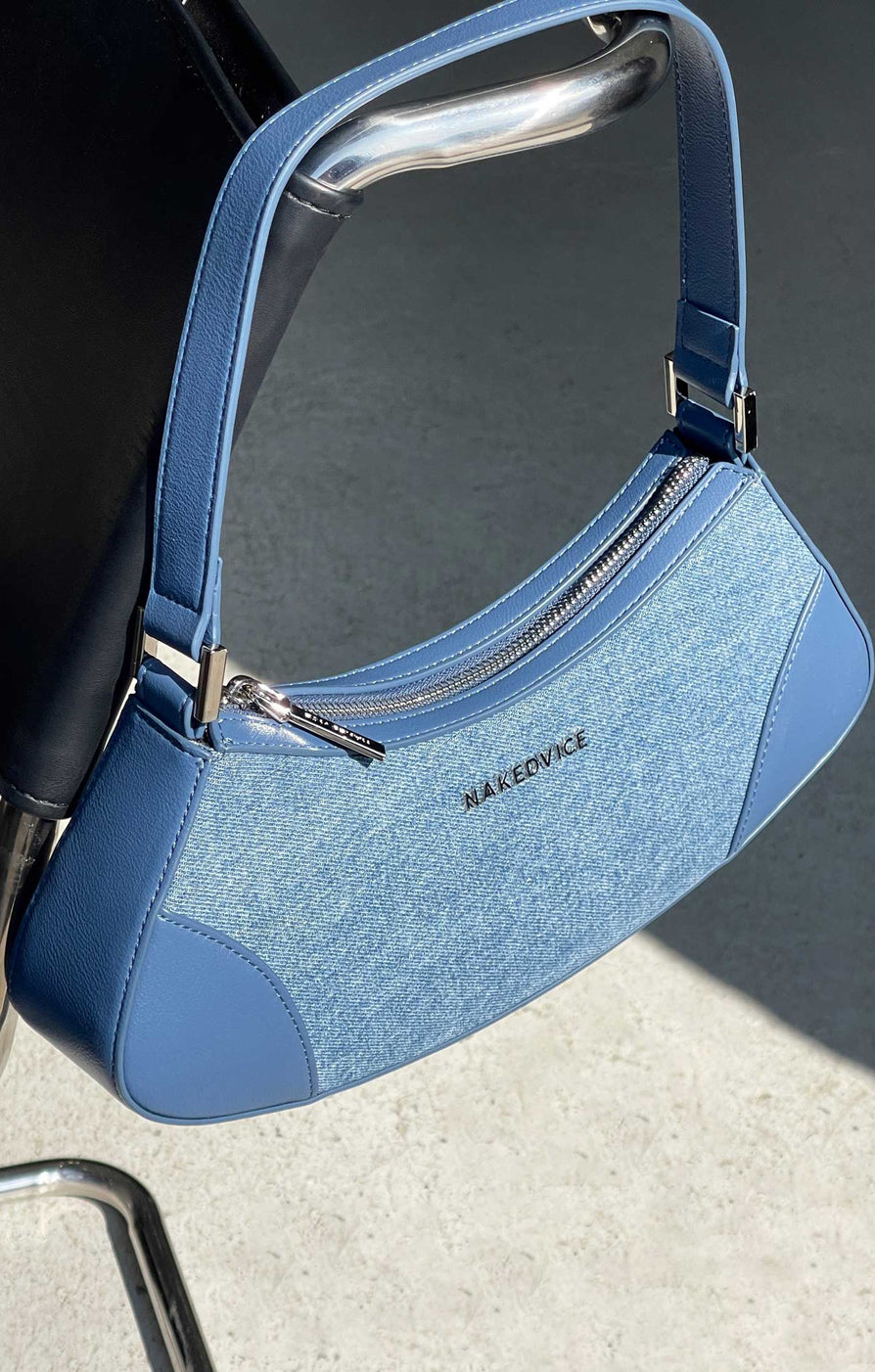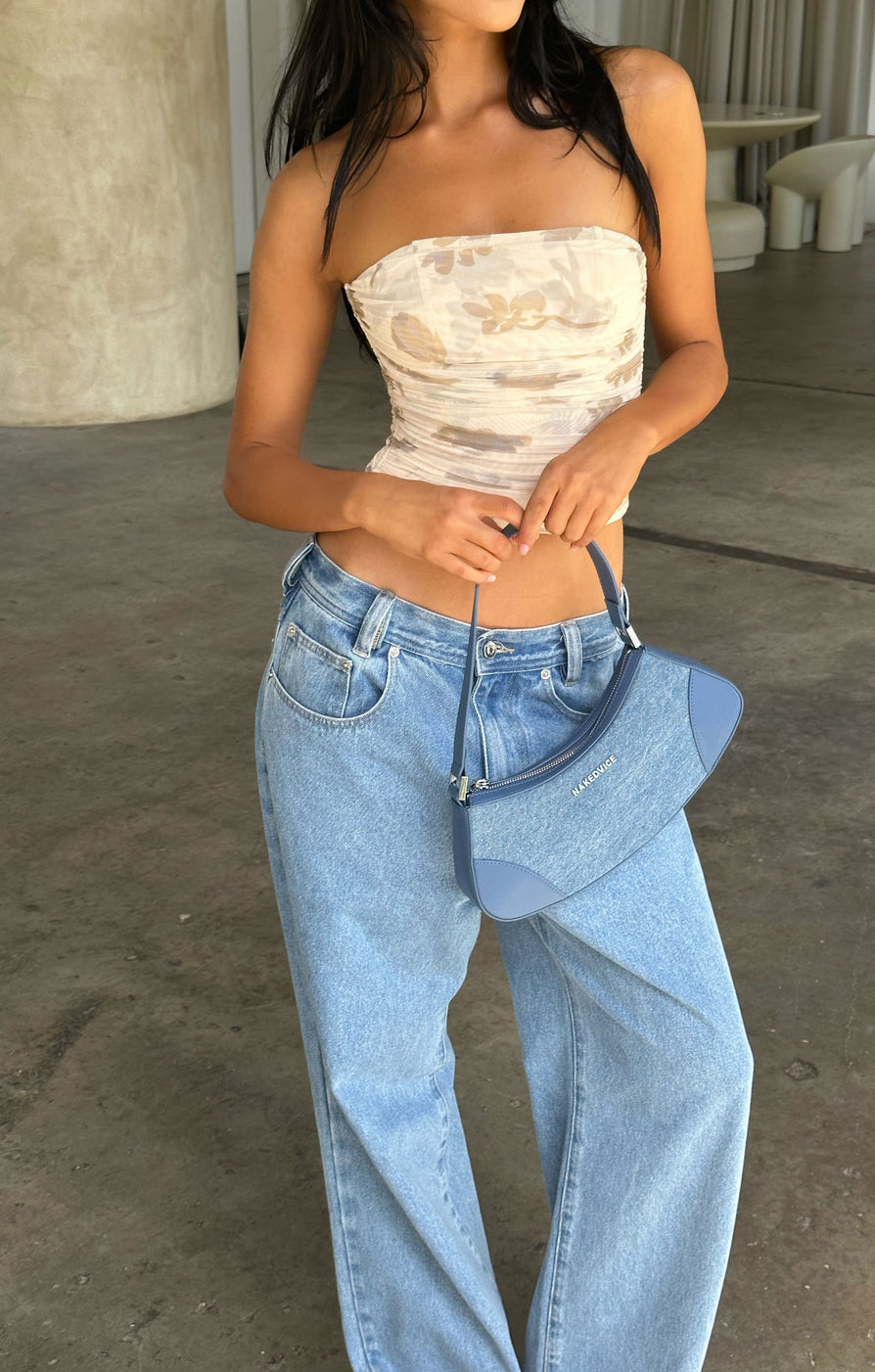 THE REGGIE DENIM
Description

The Reggie Denim by Nakedvice is a saddle style short strap bag. Crafted from denim and vegan leather, The Reggie Denim is the perfect going out bag.
Materials + Care

Denim & Leather

- Use a damp cloth or baby wipe to gently remove any dirt or scuffs. Make sure that you dry off the cleaned area with a hair dryer (on a cool setting) or towel to avoid watermarks.
- If the mark is oil-based, we recommend taking your bag to the dry cleaner for professional cleaning.
- Please do not soak your Nakedvice bag as this can damage the fabric and cause watermarks.
Dimensions

Length: 30.5cm
Width: 6cm
Height: 11cm
Strap length: 41.5cm
Strap width: 2.5cm
Features

- Structured curve shape
- Leather detailing around side and corners of bag
- Designed in Australia
Find in Store

Please call our Melbourne Boutique on (03) 9042 8905 to see if we have this product in stock.